Ethiopia's Oromia Conflict: Why A Teacher Was Killed 'Execution-Style'
The 32-year-old high school teacher was among the latest casualties in the conflict between government forces and rebels in Ethiopia's Oromia region.
The violence centres around demands by an insurgent group for the "liberation" of Oromia – a vast swathe of land that is home to Ethiopia's largest ethnic group, the Oromo – and the subsequent security crackdown.
It has led to civilians being caught in the crossfire – including Mr Kitilaa. His family allege that he was killed after about 10 police officers took him from his home in Sekela town on the night of 19 November.
Frantic search
"His wife – the mother of his two children – begged them to take her instead, but they told her he would be back after some questioning," said a relative, who spoke to BBC Afaan Oromoo on condition of anonymity for fear of reprisals.
The teacher never returned. His family said that after a frantic search they found his body, along with those of two other people, a couple of days later.
"There was a river and they killed him on a rock next to it. He was shot from behind; his hands were tied at the back. It looks like they used him as a target for shooting practice," the relative alleged.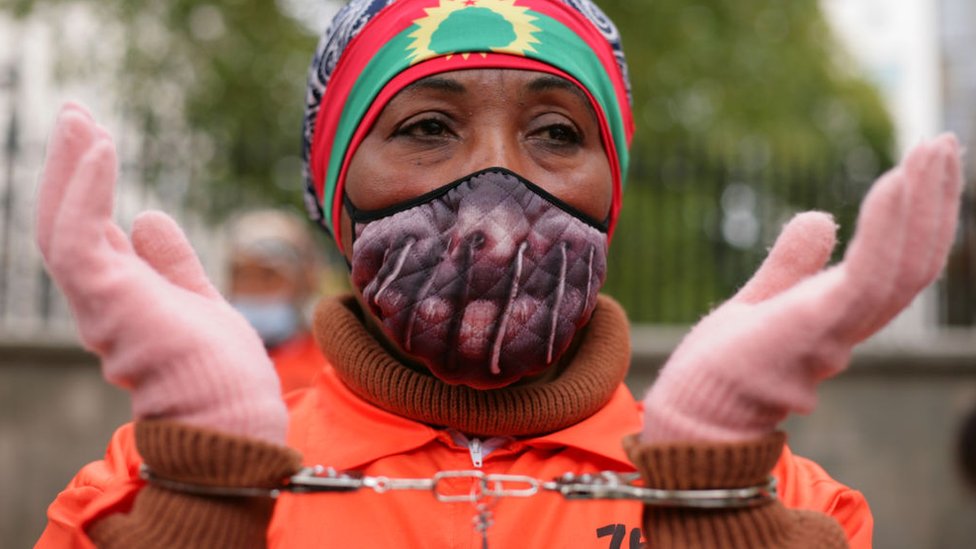 Attempts to obtain comment from the Oromia Special Police Force were unsuccessful, but Oromia regional government spokesman Getachew Balcha said he was unaware of the security forces falsely accusing people of being allied with the Oromo Liberation Army (OLA).
"Measures are taken only against those whose crimes are known and exposed by the people," he told BBC Afaan Oromoo.
"But anyone found to have committed a crime, including police members and government officials, would be held accountable," he added.
The Oromia Special Police Force has increasingly become involved in operations aimed at quelling the insurgency in the southern and western parts of Oromia after an unspecified number of soldiers were hastily redeployed to the Tigray region following the outbreak of conflict there in early November.
It highlights the mounting security challenges in Ethiopia, ending the euphoria that had gripped the nation when Prime Minister Abiy Ahmed rose to power in April 2018 and won the Nobel Peace Prize the following year.
He introduced sweeping reforms to end decades of authoritarian rule, including unbanning political parties and rebel groups, releasing thousands of detainees, and allowing exiles to return.
As Ethiopia's first Oromo prime minister, Mr Abiy's premiership was particularly welcomed in Oromia, with the Oromo Liberation Front (OLF), the biggest rebel group, turning into an opposition party.
But one of its top military commanders, Kumsa Diriba, who is also known as "Jaal Maro", failed to reach a deal with the government over the disarmament of fighters.
After also falling out with the OLF, he continued the insurgency for what he calls the "liberation" of Oromia under the banner of the OLA from his forest hide-out in the west.
– Advertisement –
At the time in 2018, the security forces promised to crush his group within two weeks, but more than two years later they are still battling the insurgents.
'Buried without family knowing'
Meanwhile, reports of civilian casualties mount. Another case is that of Galana Imana, a father of two.
In a BBC Afaan Oromoo interview, his younger sister Chaltu Imana said he was arrested by nearly 20 armed officers at his home in Ambo town, about 100km (60 miles) west of Addis Ababa, in November.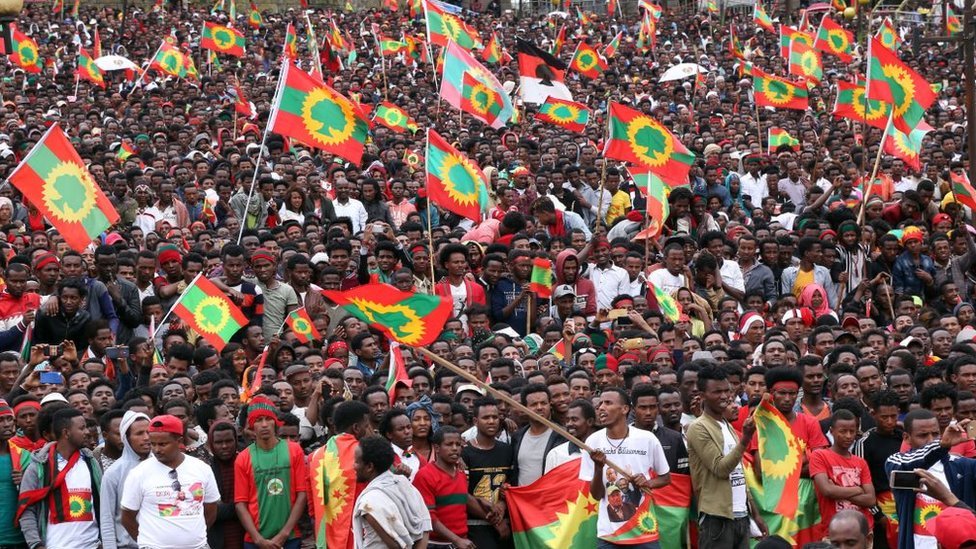 Ms Chaltu said she desperately searched for him for four days until she received news that police had found a body by a river. She then went to a local police station, where officers confirmed they had found a body and buried it.
"After some deliberations they asked us to bring his photo and describe how he was dressed the night he was arrested. Later they confirmed to us that the man they buried matched the photo and the description we gave them.
"They told us to go home and mourn him in the absence of his body. We had no option," she said, adding that the officers confirmed that her brother had died of a gunshot wound.
"We only know about his arrest. We don't know what his crime was, we don't know why they preferred to kill him rather than take him to court," Ms Chaltu said.
Her brother had only been politically active in the OLF, having served on a committee to welcome leaders who had returned from exile in 2018, she said.
Ethnic Amharas killed
The exact number of casualties from the conflict is unclear, but the state-linked Ethiopian Human Rights Commission said it had recorded the alleged killing of 12 civilians by the security forces in Oromia in November alone.
"Political disagreements are costing civilians dearly," commission adviser Imad Abdulfetah told BBC Afaan Oromoo.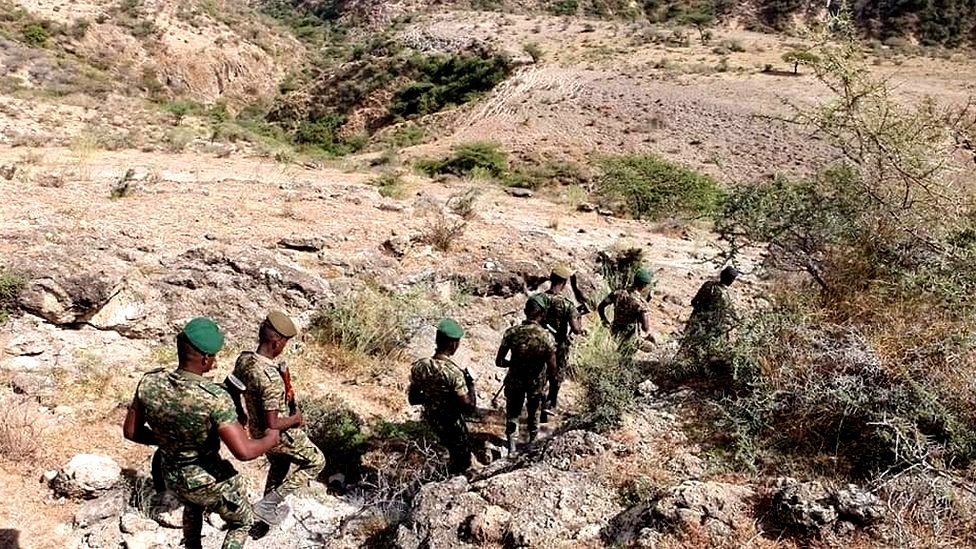 He emphasised that OLA fighters have also been accused of targeting civilians.
Their victims include Amharas, the second largest ethnic group in Ethiopia and its historic rulers. More than 50 of them have been killed in western Oromia's Horro Guduru zone since November, in an apparent attempt to drive them out of the region.
The zone had been largely peaceful. The attacks suggest that the OLA has now moved in, and the killings have shocked people and raised fears of causing ethnic tensions.
BBC